Probus is one of the most dynamically developing transport companies in the Opolskie Voivodeship. The history of our company began in 2016. Our experience, gained from various transport companies, dates back more than 25 years.

Currently, we can boast a fleet of several dozen cars (mainly buses / van), whose average age is 2.5 years. We provide services for both large business partners and individual customers. We rent our vehicles on an occasional and long-term basis. It is also possible to rent a car with a driver.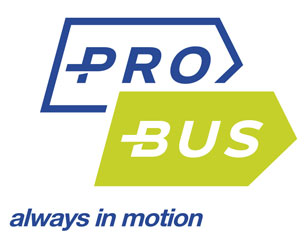 Although Probus does not currently have regular branches in the country, our business is not limited to the province or even the south of Poland. Thanks to our experienced staff, we are able to solve any logistical problems, regardless of where the customer wishes to pick up the rented car or organize the transport of persons.
Also the drivers we employ are a group of real professionals. They are always ready to realize the order with the highest standards and observing all the regulations. Our customers appreciate their professionalism, reliability and punctuality, which is so important in the field of passenger transport.
Currently, we carry out transport operations throughout Europe, with particular emphasis on Poland, Germany and Romania. We organize transfers to airports and support occasional transfers for business and individual customers. We rent our cars to all those who are looking for a reliable partner in solving problems of passenger transport. Apart from that, we also offer rental of delivery vans.
We approach every order with great attention, that is why our contractors always come back to us. They can be sure that the Probus journey will be perfectly organised and safe. At the same time, they know that our flexible approach allows us to carry out even the most difficult tasks ahead of us.